About Dr. Boyd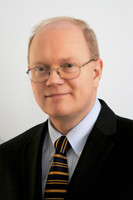 Considered a "Growth Coach" by some, a "Spiritual Director" by others, Dr. Stephen J. Boyd Ph.D, D.Min. is a licensed professional with over 25 years experience.
Dr. Boyd believes that everyone is gifted with natural talents by God and that there is a plan for your life that will lead to peace and fulfillment.
Dr. Boyd's breadth of training is significant. His licensure includes:
LPCC-S Licensed Professional Clinical Counselor – Supervising Clinical Counselor (OH)
LMFT Licensed Marriage & Family Therapist – Supervisor MFT (KY)
Dr. Boyd's board certification indicate areas that he has added to his training and is particularly passionate about including:
NCP Nationally Certified Psychologist
AAMFT Clinical Fellow of American Association for Marriage and Family Therapist
FAAPC Fellow American Association of Pastoral Counselors
DAPA Diplomate American Psychotherapy Association
DAAFE Diplomate American Association of Forensic Examiners
His accomplishments include:
Founding GrowthSpirit Counseling Centers and Wellness
Creating an exclusive spiritual growth measuring tool for Spiritual Intelligence
Developing Brief Focused course content for listening, rational thinking and team building seminars for organizations
Developed an Assessment Process that helps individuals grow more quickly
Educating the students of the Union Institute and University as an adjunct professor
Lecturing at Miami University of Ohio for the Psychology Program and The Anthenaeum of Ohio for Seminarians
Developed and delivered seminars on "Balance or Burnout – It's a Matter of Margin" for the American Association of Pastoral Counselors, also a second seminar on Spiritual Intelligence
Born and Raised in Cincinnati, Dr. Boyd has been married for 22 years, he has a son, two dogs and two cats.
You can view Dr. Boyd's IDAK profile here.